If you want to host your own event.....Post details of date,time etc here.

LadyAllura

Queen Admin




Posts

: 26


Points

: 67


Rep

: 2


Join date

: 2010-07-28


Location

: San Francisco, California



Hide & Seek a total of 3kk cp's can be earned by finding me 10 times wich means 300k cp's each time u find me , times and date & map will be posted soon !

FastFast




Posts

: 14


Points

: 24


Rep

: 2


Join date

: 2010-07-28


Age

: 32



_________________
Decklin here XD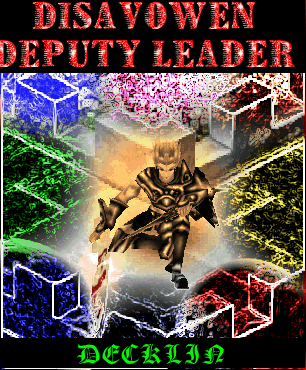 Fatality5304

Moderator





Posts

: 13


Points

: 59


Rep

: 3


Join date

: 2010-07-28


Age

: 25


Location

: New york



All right, this is just going to be a fun event for everyone as a memorable experience, I want to get a massive screenshot going for Thursday, August 19th. Whisper me for the exact time depending on your time zone but I'm going to work from US&Canada Eastern time at 6:00 PM. We'll work out the area and formation of the screenshot as it grows closer.

Yami

Admin





Posts

: 5


Points

: 11


Rep

: 0


Join date

: 2010-08-01


Age

: 26


Location

: United States



Ok, last nights Event was kick ass. I thank all those that helped throw it and participated.~¥ªMî~ , [GM]Renge, Decklin THANKS ESPECIALLY. If you were not there, it was a Duel Tournament that we held in Jail , with a 20k cps buy in Entry Fee...Noob Weaps, no rings, Rules: No hercg/shieldg/pathfinding etc,.. 1-10 Hits. 14 ppl signed up, it was amazingly a great event. 1 Winner took all. Purse was 350k cps . Winner: Instigator (Some random noob who surprised us all!

This was our test of a bigger event we have being worked on for this coming Tuesday August 24th/25th . We have a flyer being made and this event , buy in Entry Fee will be 200k cps. Will be posted officiallly on LCO Forums...Stand by for details. If you are interested , fees will be collected by [GM]LadyAllura, ~¥ªMî~and [GM]Atae. Please take screenie of trade , accepting their Fee and be sure to add name to our List of Fighters to reserve their spot . More details will be posted later tonight. THINK YOU ARE THE SHIT? YOU ARE THE BEST? WELL BRING YOUR SKILLZ AND NOOB WEAPS AND PROVE IT...GOOD LUCK TO ALL THAT NIGHT. DONT MISS OUT.

LadyAllura

Queen Admin




Posts

: 26


Points

: 67


Rep

: 2


Join date

: 2010-07-28


Location

: San Francisco, California




---
Permissions in this forum:
You
cannot
reply to topics in this forum